Three founding members, experts in their respective fields, founded the WHoO Experts for Working in Home – O ffice brand so that you can access the entire breadth of the know-how required for decentralized work. WHoO is on the team:
You can rely on it, because the WHoO home office team of experts had accumulated some experience at the time it was founded:
Mobile working in the home office 59 years
Digitization of companies 52 years
Company health management 10 years
Agile working with and without Scrum 38 years
WHoO is on the Team , the founding team: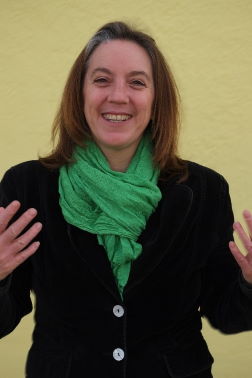 Hannah Nitschinger
Process design, communication and occupational health in the home office
After studying industrial engineering, Hannah Nitschinger began conducting online training and project meetings more than 20 years ago as part of her project manager work in the ERP and digitization environment.
At a world market leader, she was responsible for all activities of a global consultant team, which she also managed from her home office. It was important to her to bundle and distribute the decentralized knowledge in order to keep the team competent and motivated at the highest level.
As head of an agency for company health management, she designed webinars for companies, among other things, and later trained sales partners in online training courses for company processes and product sales. She is certified in Scrum and scaled Scrum (agile project organization for large projects) and is a consultant for stress and burnout.
In her free time, she is passionate about Zumba, loves live music and being active in nature.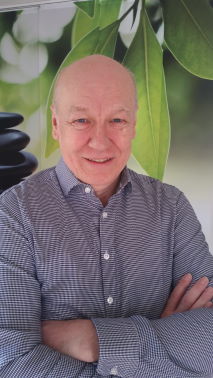 Harold Wagner
Process design and technology for home office
Harald Wagner is a graduate computer scientist and the technical guru of WHoO. His logical and pragmatic manner brings every project forward. He has extensive experience in the design and implementation of management information systems, enterprise resource planning, online shops and in the digitization of administrative processes.
He always finds suitable solutions to hardware and software questions and has the gift of explaining them in an understandable way. Working with SQL databases is a matter of course for him. Harald Wagner has carried out all or part of his previous activities from his home office.
In his free time he is a talented singer who is passionate about live music and ball-oriented sports.